To better understand the recent news about the precipitous drop in crude prices, it is helpful to review the global picture of world oil production and consumption. (click on images to enlarge.)
In 2018, the US produced 18% of total world oil production, the most of any country. If Saudi Arabia increases its production by a million barrels a day, that would increase world production by about 1%.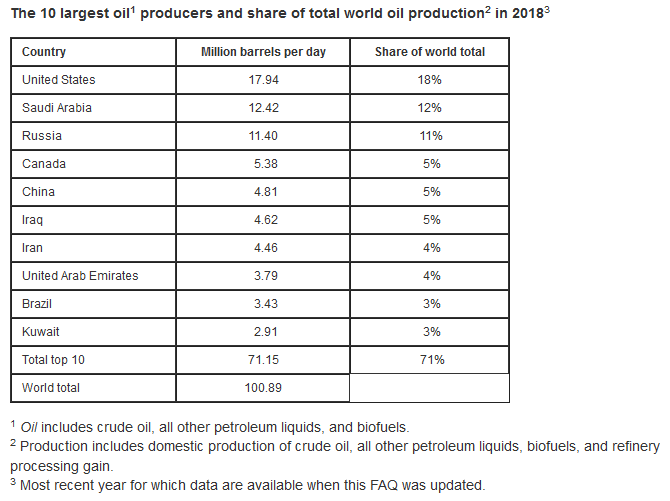 In 2017, the US consumed 20% of total world oil consumption.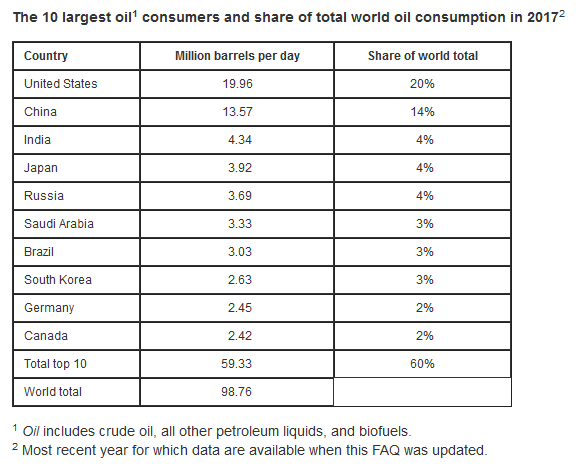 In 2018 Texas produced 40.5% of total US crude production.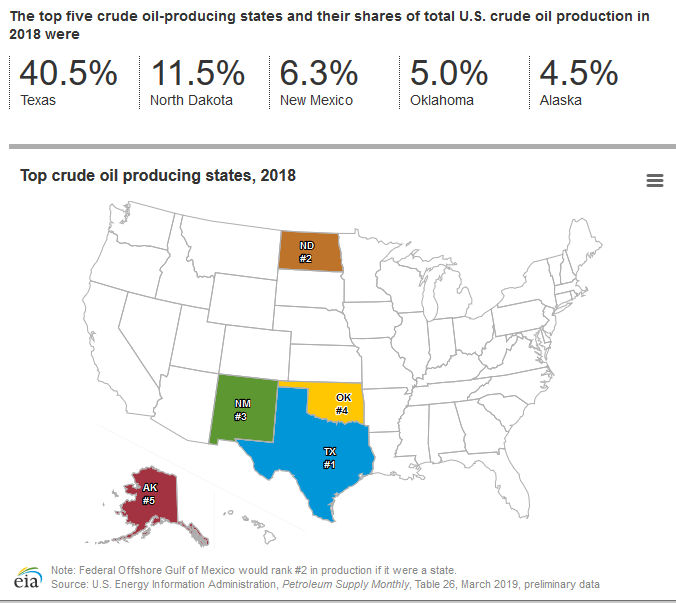 In 2018, the US was still a net importer of crude oil.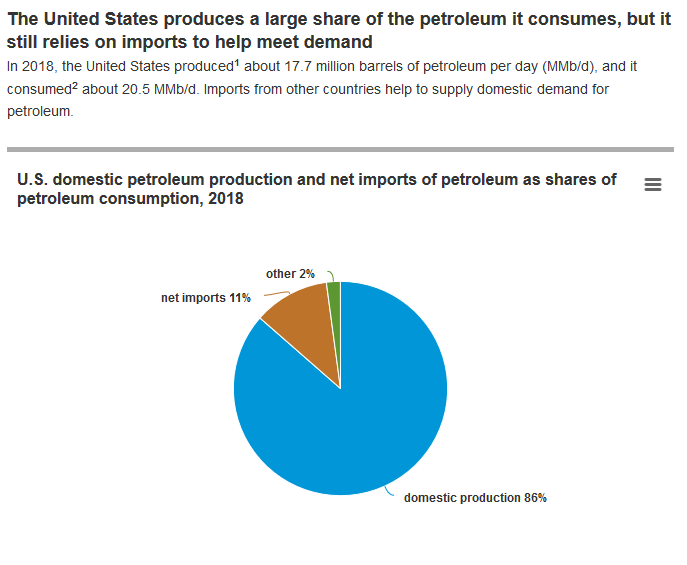 But US exports of crude oil increased by 45% in 2019, to 3 million barrels a day.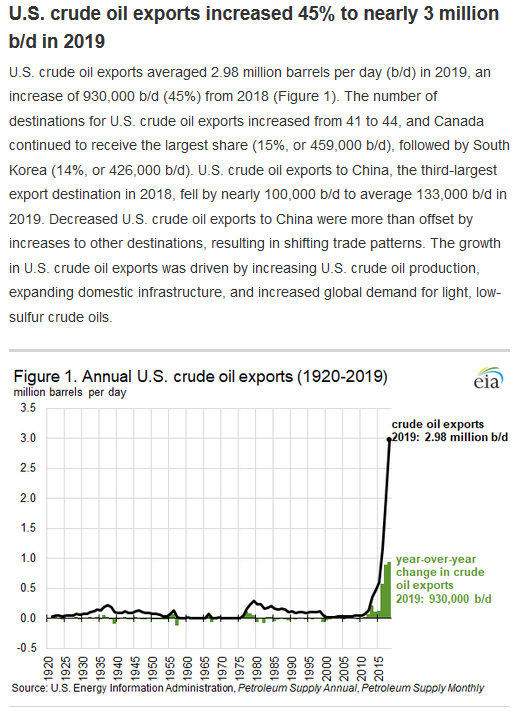 According to IHS Markit, the Permian Basin was producing 3.8 million barrels a day at the start of 2019, but base production was expected to decline by 40% from existing wells, or about 1.5 million barrels per day. With today's oil prices, the decline in Permian production rates will be precipitous, with many drilling plans delayed or cancelled and more wells drilled but not completed. Landowners are being asked to grant moratoriums on drilling obligations.
So Saudi Arabia's increase in production could easily be offset by production declines in the US.