Although this has nothing to do with oil and gas, I'd like to share a great story about one of my partners, Doug Kilday. Doug is one of Graves Dougherty's senior litigators. He and his family are also active members of Covenant Presbyterian Church in Austin. In 2017, the Kildays decided to combine their professional skills and their call to service and ministry by spending a year in Cambodia.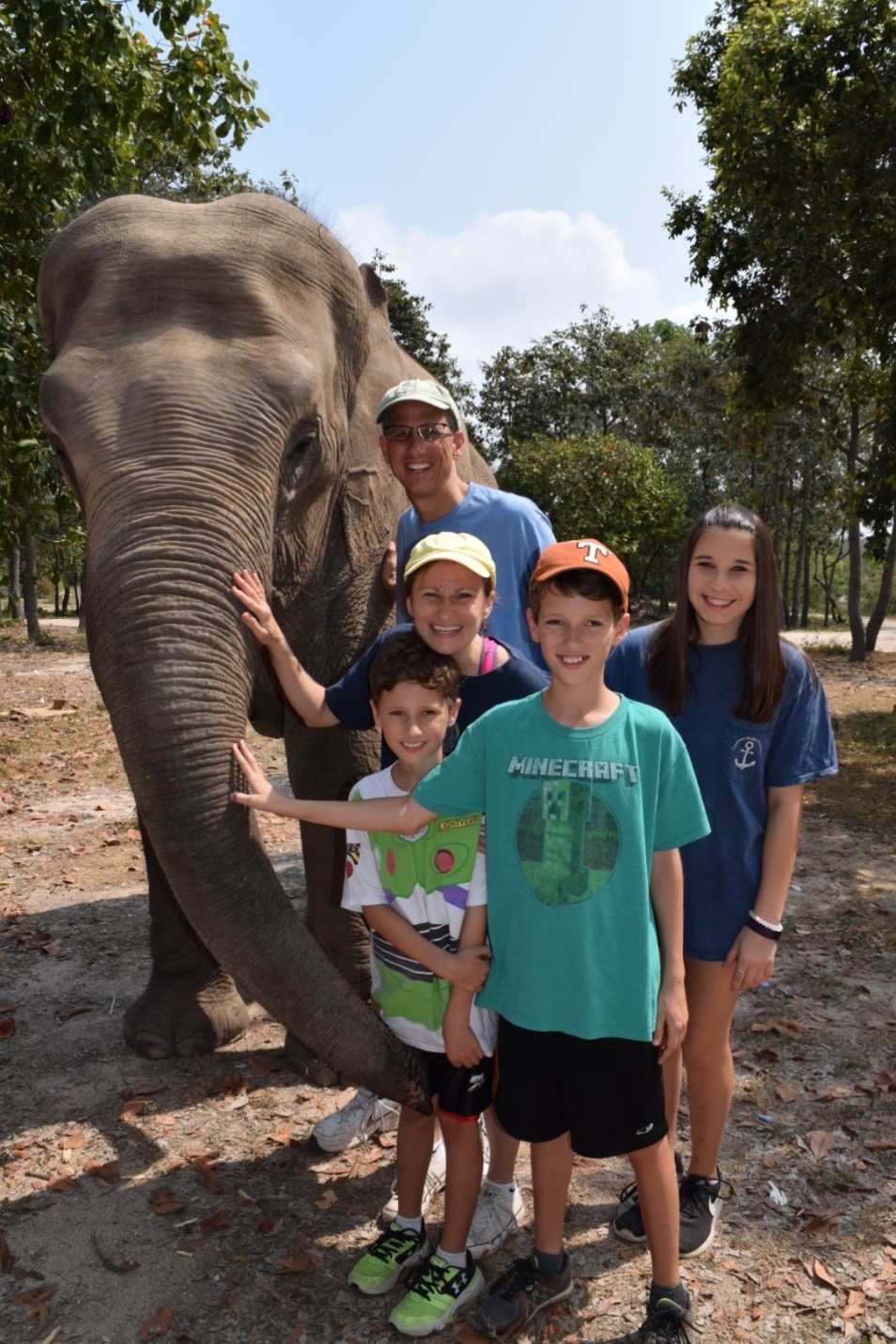 Doug and his wife Thais worked for International Justice Mission (IJM) (https://www.ijm.org/), the largest international anti-slavery organization in the world, working to end all forms of human trafficking, which currently victimizes more than 40 million people across the globe. IJM works to rescue victims, restrain and prosecute criminals, and restore survivors.  The Kildays worked in IJM's Phnom Penh office with local IJM employees. Doug's job was to assist in prosecuting cases against traffickers in slave labor. Thais created systems to help the office manage their many cases. During their year in Phnom Phen Doug and the team conducted IJM's first labor trafficking trial in Cambodia. Over the course of the year Doug helped conduct eight trials resulting in eighteen convictions. Doug: "There are more people in slavery today than at any other time in history. It is a 150 billion-dollar per year industry."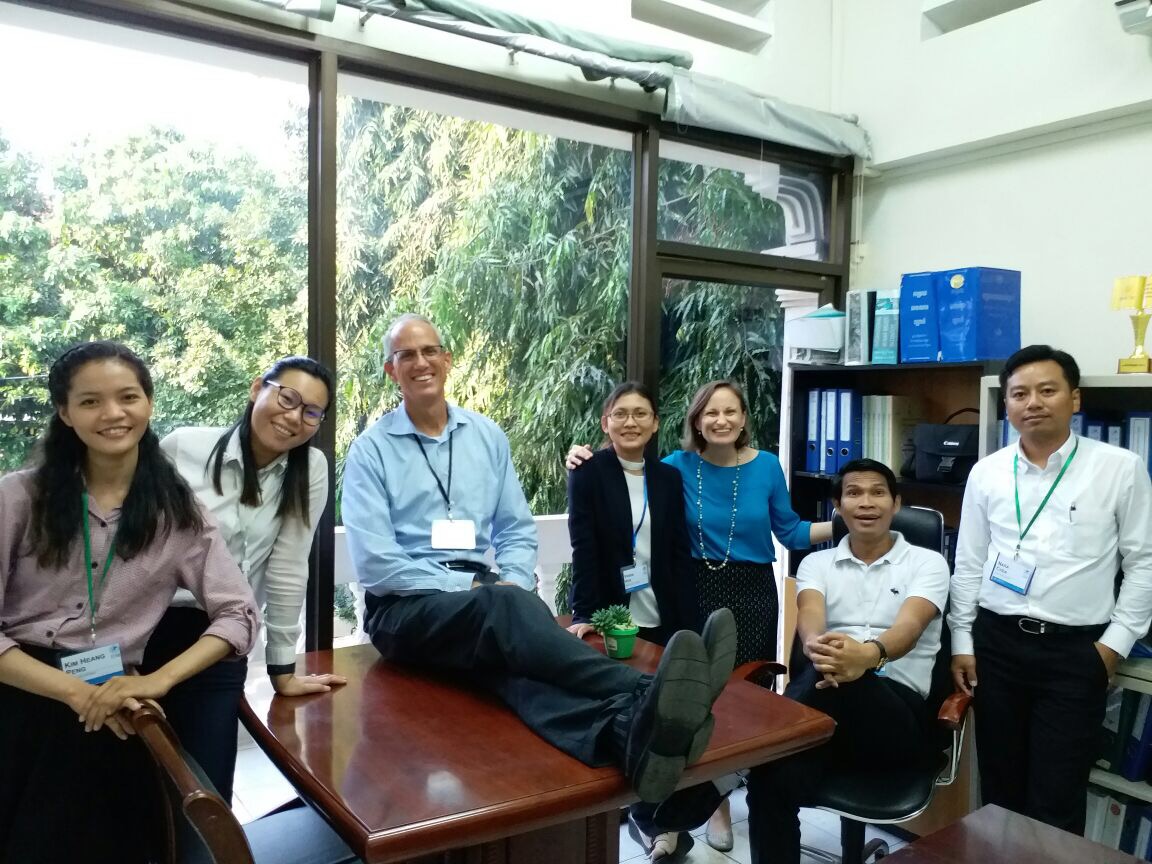 Doug and Thais' three children, Naeda (15), Lincoln (12) and David (9), attended Hope International School, which welcomed kids from thirty countries.
Doug and his family experienced a very different work environment at IJM.  They could walk to work or ride in "tuk-tuks."  The work day began at 8:30, and all employees were required to spend the first thirty minutes of the day in quiet solitude and stillness. Employees could pray, read the Bible, journal or meditate. Work ended at 5:30. The family all agree that they had much more family time than they ever had back home.
The Kildays also traveled and got to know the local people and culture. Eighty percent of Cambodians don't have sanitation, 60 percent no electricity. The average household income is about $1,000 a year. They also tried out local cuisine.  Doug: "There's a lot of peer pressure on the Westerners to try crickets. They're good and salty and taste like potato chips. I also tried frog, moose and donkey."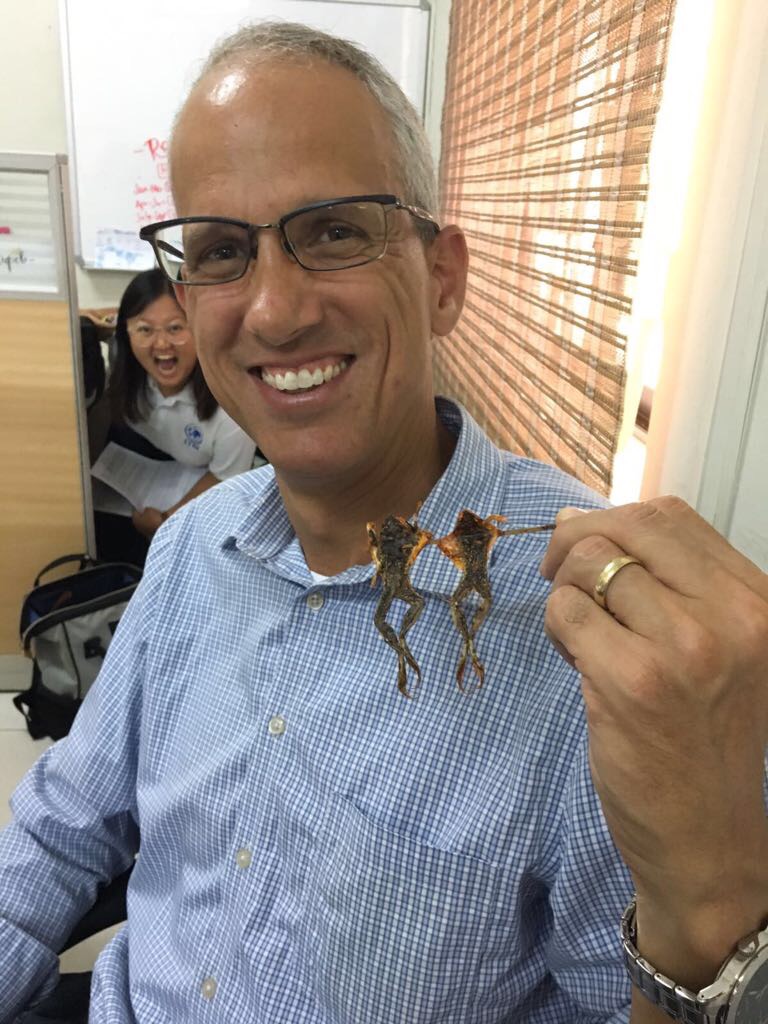 His daughter Naeda reflected that  "I saw what really matters in the world. Brands don't matter. Material things don't matter. You don't need those things to be happy."
Several clients and Graves Dougherty lawyers made financial contributions to support the Kildays in their year with IJM, for which he is grateful. "The firm's sense of service holds people together here." He says his clients were understanding and he has been able to pick up this year where he left off.
Reflecting on his experience, Doug sad that he would encourage people to follow their passion. "If it seems like a crazy idea, explore that. It may be magnificent even if it is crazy."
You can read more about the Kildays' experience on the excellent blog they kept while in Cambodia:  http://www.kildayfamily.com/blog-1/