In 1860, at the age of 60, Joseph Glidden invented barbed wire. He patented it the next year and sold the patent in 1876 to a company named Washburn and Moen, retaining a royalty that made him one of the richest men in the US.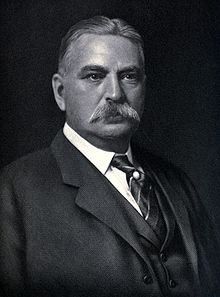 John Warne Gates was born in Chicago in 1855. After several failed business, Gates became a salesman for Washburn and Moen. They gave him Texas as his sales territory. To show the benefits of barbed wire Gates set up a demonstration at the San Antonio Military Plaza. He built a barbed-wire pen and placed 100 head of cattle in the pen, who were run full speed into the fencing; the fence held. He sold lots of barbed wire for Washburn and Moen, then started his own successful wire business, which he later sold to JP Morgan's US Steel. So he got in the steel business, forming Republic Steel, and invented a new process to purify iron called the open-hearth process.
In 1900, Patillo Higgins was drilling a well at a place called Spindletop, near Beaumont. He ran out of money, and Gates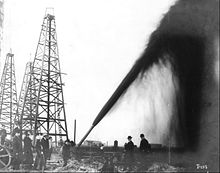 eventually invested $590,000 into the project. On January 10, 1901 the well blew in and spewed 100,000 barrels of oil a day for nine days. The company Gates invested in, the Texas Company, which later became Texaco. Gates became its president.