Today the Texas Supreme Court agreed to hear Ammonite Oil & Gas Corp. v. Railroad Commission of Texas and EOG Resources, an appeal from the Commission's denial of sixteen applications by Ammonite under the Mineral Interest Pooling Act.
I wrote about this case when it was decided against Ammonite by the Austin Court of Appeals. Ammonite has oil and gas leases from the State on the bed of the Frio River. Operators, including EOG, have drilled horizontal wells whose last take points extend to 100 feet from the edge of the river. Ammonite applied to the Commission to include portions of the riverbed in the units for the EOG wells. The Commission denied the applications.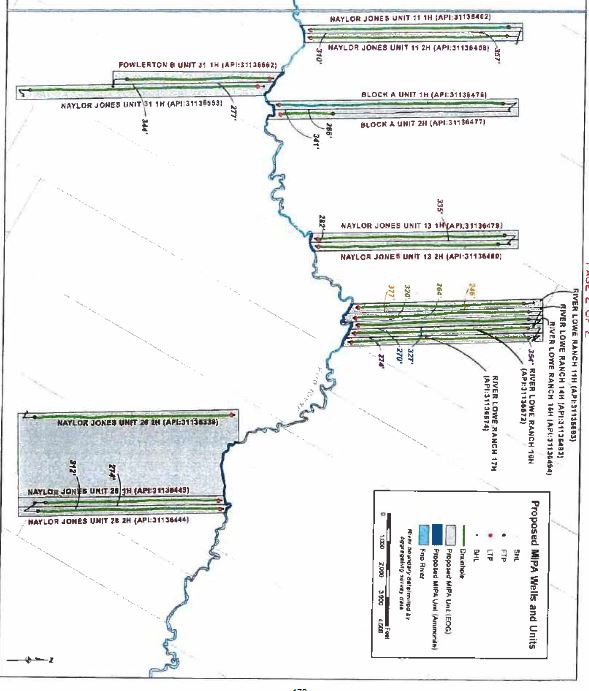 Ammonite holds more than 50 state riverbed leases and has filed MIPA cases against EOG, Apache, Chesapeake and ConocoPhillips, all of which have resisted Ammonite's efforts to include riverbed acreage in their units, leaving the minerals under the riverbed stranded. Royalties from riverbed leases are paid into the Texas Permanent School Fund for the benefit of Texas schools, managed by the Texas General Land Office.
The Land Office wrote a letter to the Texas Supreme Court in support of Ammonite's petition for review in which it said: "If the adjacent operator will allow pooling or can be compelled to d so, it becomes possible for wells to be drilled crossing beneath the rivers. Disallowing use of the MIPA to protect stranded riverbeds incentivizes offset operators to ignore this problem."