Oil prices are much in the news, especially in Texas. As oil prices continue to decline, the effect on Texas' economy is settling in. And with all the talk of oil prices, OPEC is again the focus of much news coverage. What will OPEC do? How much does OPEC really control oil prices? What effect are the low prices having in the OPEC countries themselves?
Here are some interesting websites about OPEC:
OPEC's own website. It publishes a monthly report, available online, in English.
According to OPEC, its members have 81% of the world's oil reserves (click to enlarge):
This site, Peak Oil Barrel, with charts of historic production by all OPEC countries.
Note how Saudi Arabia has increased its production, and the increased production from Iraq: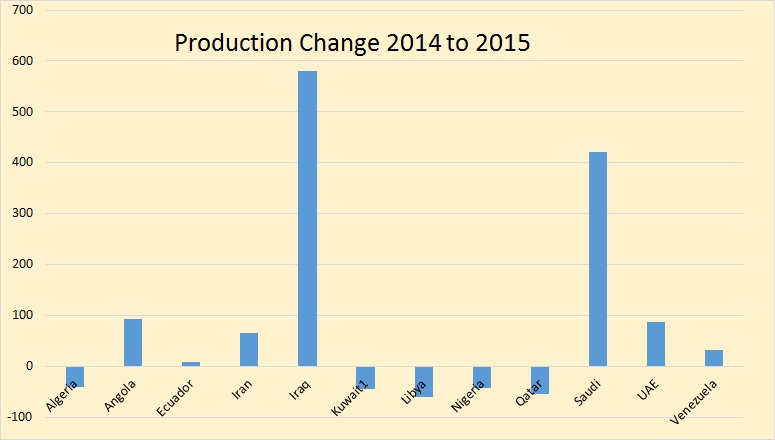 Here is a graph from the Energy Information Administration article, "What Drives Crude Oil Prices?"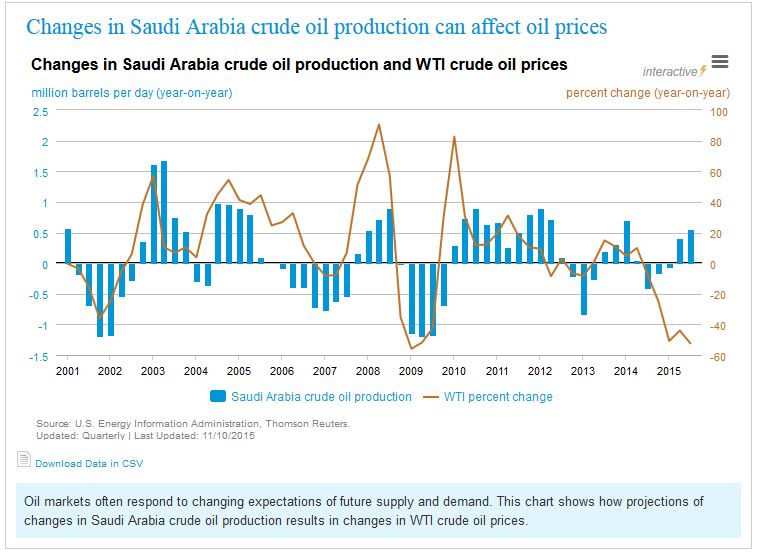 An article from Rigzone predicting that OPEC will hold the line on prices.
An article from Fortune predicting that oil prices could go to $20/bbl next year.
An article from Bloomberg speculating on why Indonesia, which consumes twice as much oil as it produces, has rejoined OPEC.
It seems pretty clear that, as long as Saudi Arabia wants to hold down oil prices, it can do so.