Much has been written lately about flares of natural gas in the Permian Basin. A website called Skytruth provides a helpful interactive map allowing amazing satellite views of flares over time. Here's a snapshot of flares in the Permian (click on image to enlarge):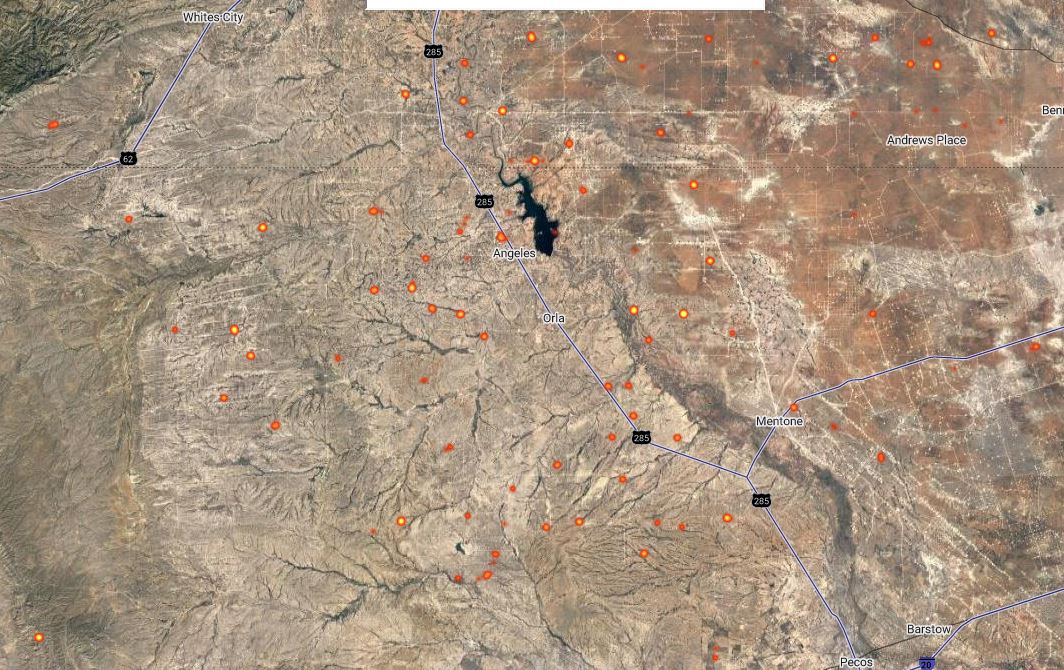 One can zoom in on the map and locate each flare. This one is just east of US 285 southeast of Orla: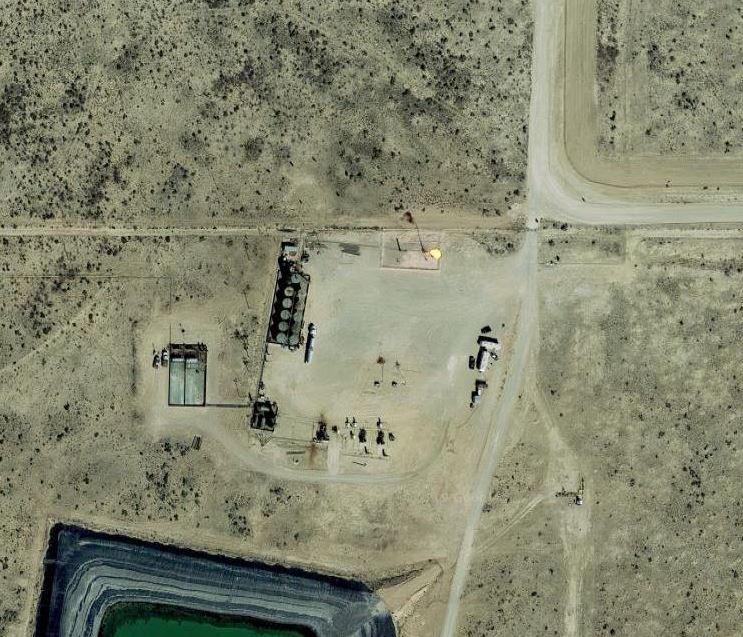 Since the beginning of the boom in the Permian, the Texas Railroad Commission has never denied an operator's application for a permit to flare. With low gas prices and lack of pipeline capacity, operators have turned to flaring gas in order to produce oil.