The San Antonio Court of Appeals handed down its opinion last week in Strickhausen v. Petrohawk Operating Company, No. 04-18-00636-CV.  The issue: Did Ms. Strickhausen ratify a pooled unit not authorized by her lease, or is she estopped from contesting the validity of the unit, because she accepted royalty checks calculated on her unit interest in production? The trial court held that she did; the Court of Appeals reversed and remanded, holding that there were issues of fact as to whether she intended to ratify or was estopped.
The issues relate to Petrohawk's WK Unit 4 1H Well in La Salle County: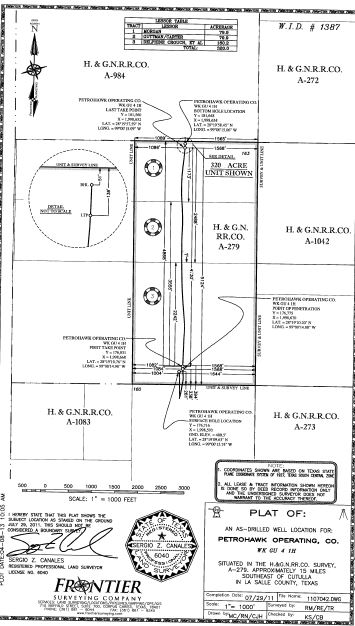 Ms. Strickhausen owns a 1/2 mineral interest in Tract 3 shown above. Her lease prohibits pooling without her consent. Without obtaining her consent, Petrohawk filed a pooled unit designation including her lease and drilled the well. It then asked Ms. Strickhausen to ratify the unit. Settlement negotiations were unsuccessful. Petrohawk sent Ms. Strickhusen checks for her share of unit production, which she cashed, but her attorney continued to tell Petrohawk that she objected to the pooled unit.