Happy New Year.
The decade now ending was the decade of the Permian Basin.  Its rise in production changed the US to a net oil exporter.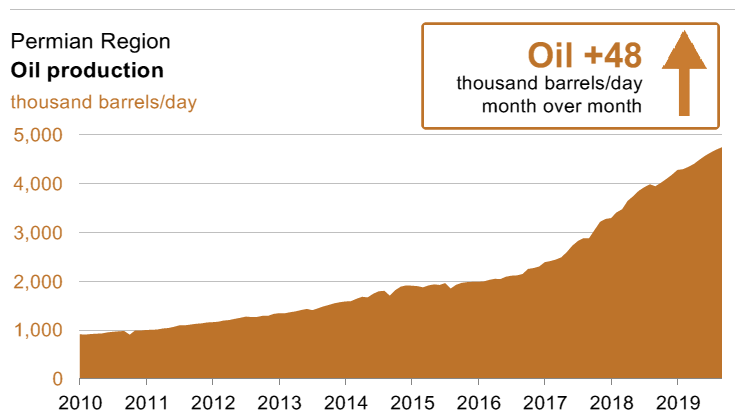 Permian gas production, a byproduct of the search for oil, drove down gas prices and resulted in a frenzied effort to build pipelines to move the gas to the coast.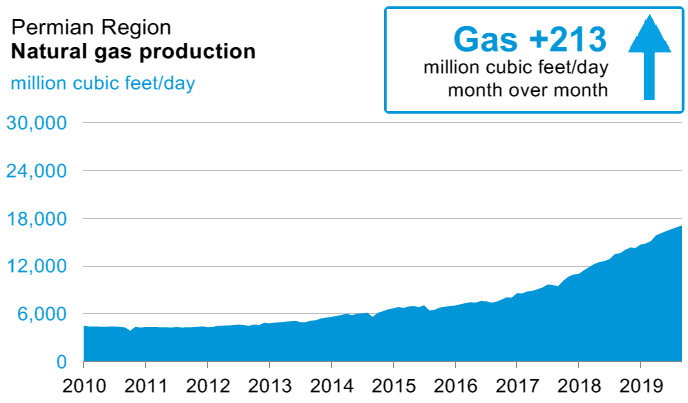 In April 2019, gas at Waha dipped to a negative $4.17 per MMBtu – producers had to pay to get rid of their gas. As a result, the Texas Railroad Commission granted almost 6,000 flare permits this year. The Williams Companies sued the RRC for granting a flare permit to Exco even though Exco's wells were connected to Williams' gathering system. The release of CO2 from flaring and vented or lost methane has greatly contributed to greenhouse gas emissions in the US. Pipeline construction has been delayed by fierce opposition from landowners.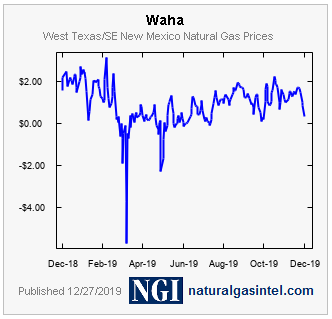 The earlier part of the decade was dominated by development of reserves in the Eagle Ford, which since mid-decade has leveled off.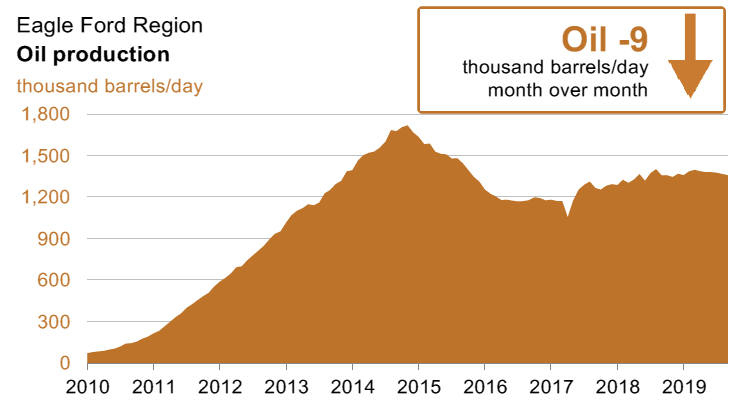 As the decade ends, banks and Wall Street are cooling on E&P. Banks are tightening lines of credit and private equity firms are having to take over management of equity-backed E&P companies to try to salvage some of their investment. More than 30 E&P companies filed for bankruptcy production in 2019. E&P companies are now carrying more than $100 billion in debt.
So, if predictions are to be believed, next year will be a difficult one for the E&P sector.