Last month the Environmental Defense Fund released an analysis of NOAA satellite data estimating volumes of gas flared in the Permian Basin in 2017. Its findings: operators report half of the amount of gas actually flared.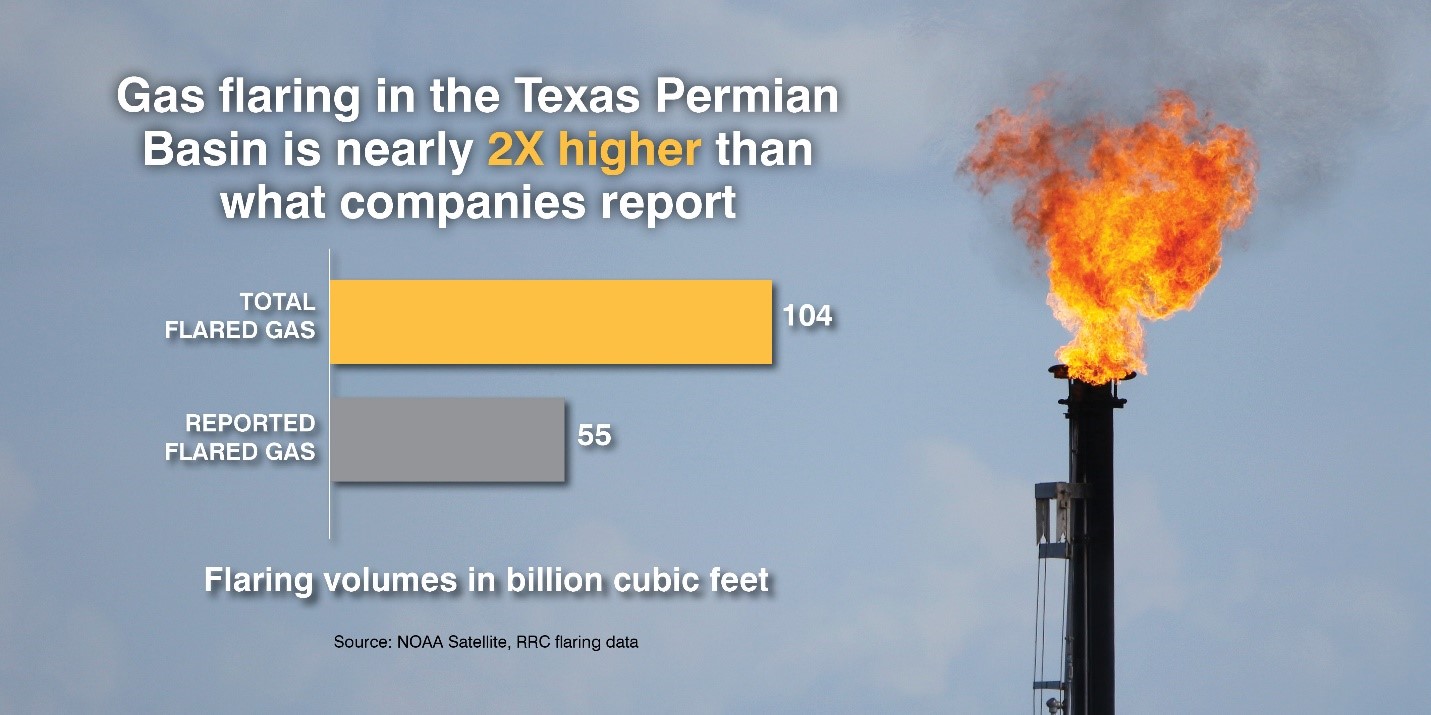 104 Bcf of gas is enough to serve all needs of Texas' seven largest cities – $322 million worth of gas. The State also does not collect severance tax on that gas.
Operators must obtain permits to flare gas and report volumes flared. The RRC has not denied any permits. Between 2016 and May 2018, the RRC issued more than 6,300 flaring permits in the Permian. Between 2008 and 2010, the RRC issued fewer than 600 flaring permits for all of the state.
EDF's analysis also compared the top 15 oil producers in the Permian (click on image to enlarge):