WSJ Weighs In On Fracing Controversy
The Wall Street Journal gives its opinion on the dangers of hydraulic fracturing, siding with the industry: "The shale gas and oil boom is the result of U.S. business innovation and risk-taking. If we let the fear of undocumented pollution kill this boom, we will deserve our fate as a second-class industrial power."
Powell Shale Digest Issues Report on Eagle Ford
The Digest reported on wells drilled so far in Eagle Ford fields in Texas. Enough information is now publicly available to begin to see where the play is headed, and where it's most successful.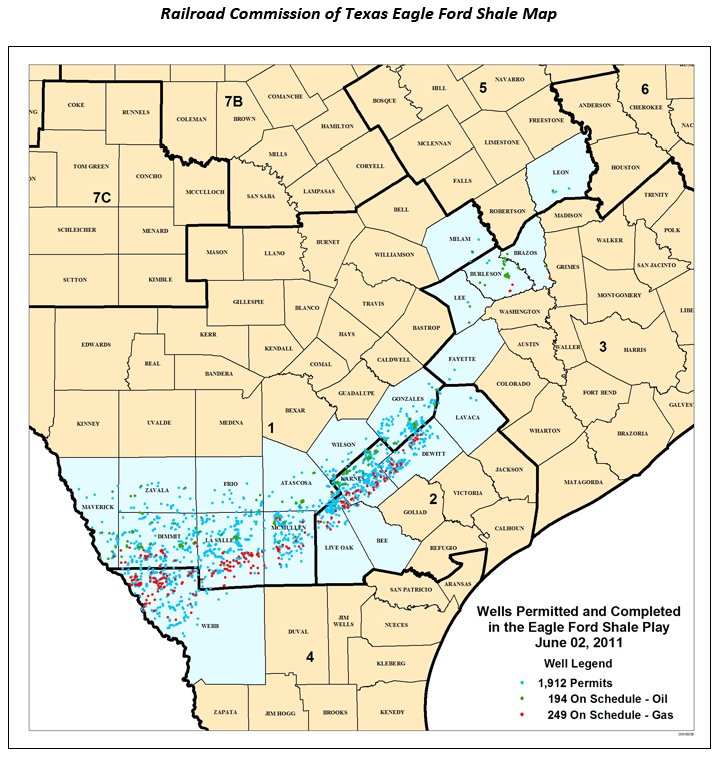 The counties with highest oil and gas production are Dimmit, Karnes, Webb and La Salle. The counties with the best results per well are Karnes and DeWitt: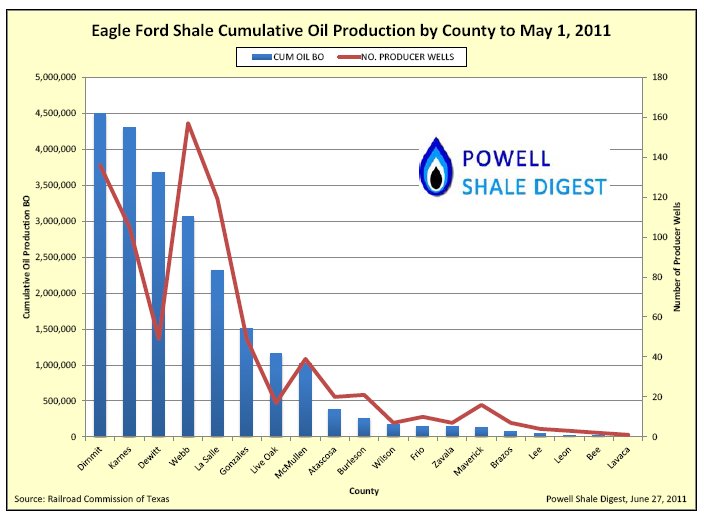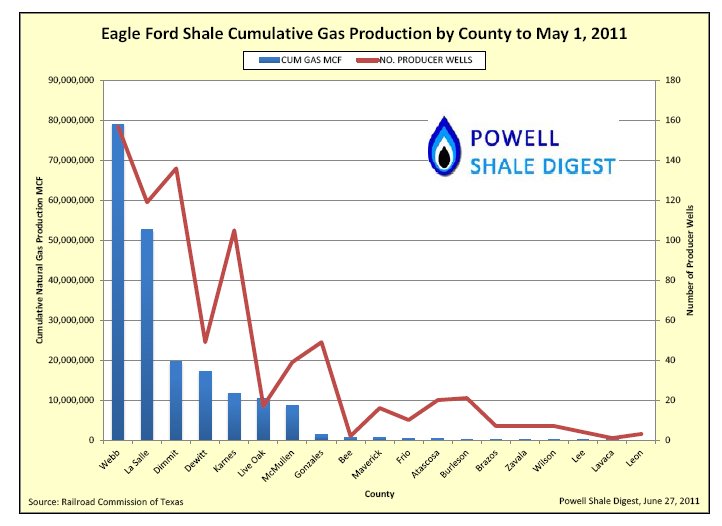 Baker Hughes' oil rig count reached 1,000 for the first time since it began tracking oil and gas rigs separately in 1987. 843 oil and gas rigs are currently located in Texas.