Peter Huddleston, President of Huddleston & Co. and a prominent petroleum engineer and a friend, agreed to report on the status of shale plays in Texas at our firm's land and mineral owner seminar on November 9.  He kindly agreed to let me use some of his slides. You can click on all images below to enlarge.
Peter's presentation concentrated on developments in the Eagle Ford and the Permian Basin, by far the sources of most drilling in Texas today.
The map below shows the extent of the Eagle Ford formation.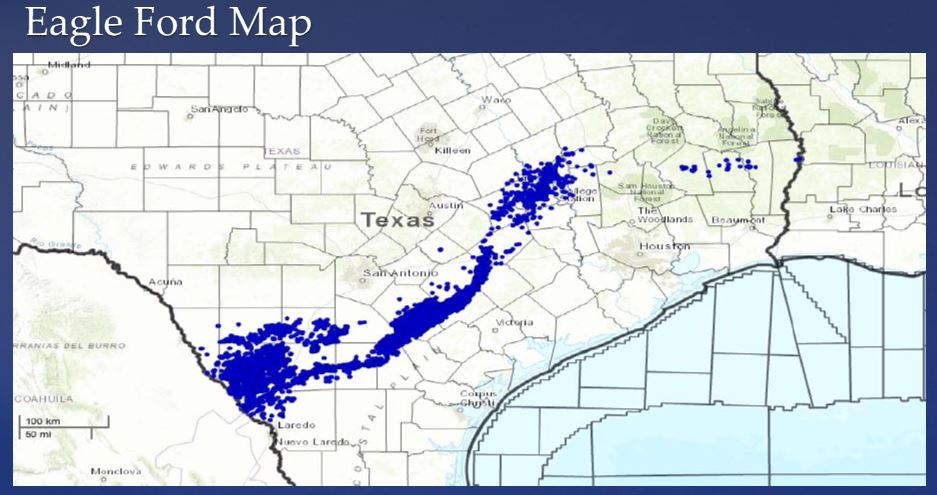 Below graph shows cumulative Eagle Ford production to date, and number of wells producing.