To better understand the recent news about the precipitous drop in crude prices, it is helpful to review the global picture of world oil production and consumption. (click on images to enlarge.)
In 2018, the US produced 18% of total world oil production, the most of any country. If Saudi Arabia increases its production by a million barrels a day, that would increase world production by about 1%.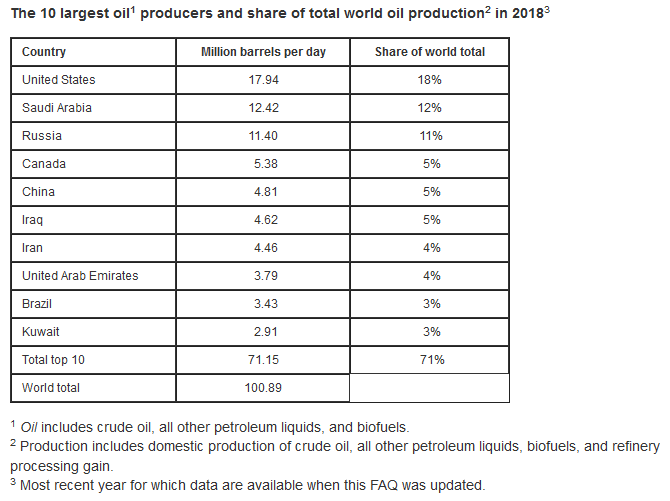 In 2017, the US consumed 20% of total world oil consumption.